Get empowered to drive the sustainable shift in mobility & logistics
As Green Mobility Trainee you work for six leaders in mobility and logistics. Gain the key skills that the industry needs to make the sustainable transformation happen.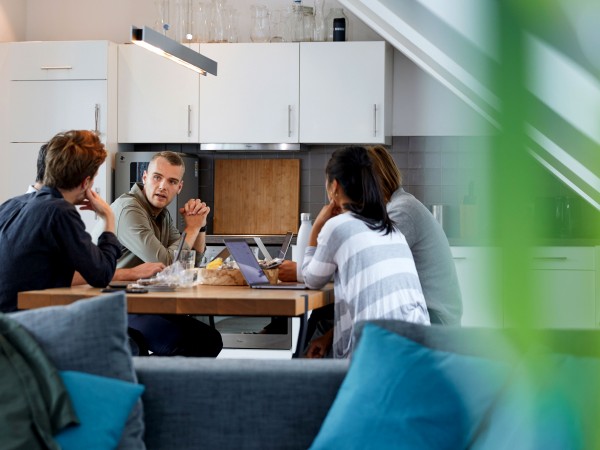 Sustainability is one of the big topics driving the mobility & logistics sector. We are facing the challenge to make every aspect of our businesses more sustainable. Collaboration across the industry will be key to creating that fundamental shift.
We need talents that think in integrated solutions and master diverse challenges. We have joined forces and designed a program to equip talents with exactly these skills.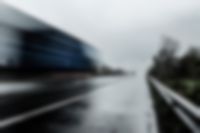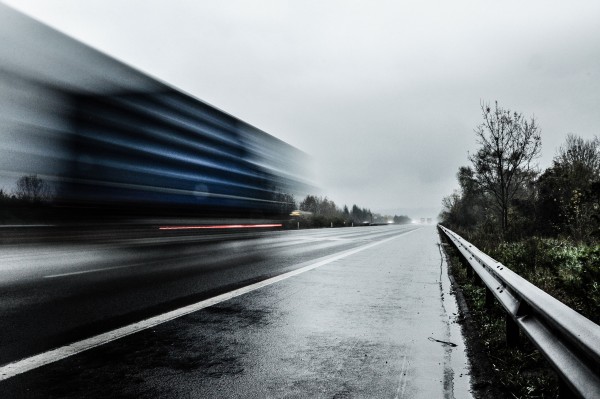 Block 1
April – Sept 2022
Onboarding

Meet your trainee colleagues and learn everything about your upcoming journey.

1st Company Project

Get up to speed and work on your first sustainability project for 6 months.

Workshop Day I

Expand your skills and learn from our GMT partner. Strengthen your network within your trainee group.

Company Safari – Part 1

Go on a tour across Germany and get an overview of the various sustainability projects our GMT partner companies work on.
Block 2
Oct 2022 – Mar 2023
2nd Company Project

Work on your second sustainability project for 6 months.

Workshop Day II

Expand your skills and learn from our GMT partners. Strengthen your network within your trainee group.

Company Safari – Part 2

Go on a tour across Germany and get an overview of the various sustainability projects our GMT partner companies work on.
Block 3
April – Sept 2023
3rd Company Project

Work on your third sustainability project for 6 months.

Workshop Day III

Expand your skills and learn from our GMT partners. Strengthen your network within your trainee group.

Green Mobility Tech Summit

Deep-dive into relevant trends and technologies as presented by renowned speakers from academia and industry.
Block 4
Oct 2023 – Mar 2024
4th Company Project

Work on your fourth sustainability project for 6 months.

Workshop Day IV

Expand your skills and learn from our GMT partners. Strengthen your network within your trainee group.
Flexible

Work on 4 different sustainability projects within 24 months

Multi-faceted

Experience Corporate & Start-up environments

Relevant

Deep-dive into the latest sustainability trends and challenges

Home base

2-year contract and home base at Lufthansa Innovation Hub
Get to know us and the challenges we want to tackle with you.
Daimler Truck

For all who keep the world moving

Company

Daimler Truck is one of the world's largest commercial vehicle manufacturers, with more than 35 primary locations around the world and around 100,000 employees.

Challenge

Our ambition is to lead the way to zero emissions in the trucking business by accelerating the development of battery and fuel cell vehicles.

DB Schenker

Pioneering logistics solutions for our changing world.

Company

DB Schenker is one of the world's leading global logistics providers that supports industry and trade in the global exchange of goods through land transport, air/ocean freight, contract logistics and supply chain management. As pioneers of innovative logistics solutions, DB Schenker is committed to becoming the leading green logistics provider.

Challenge

Our world is always evolving. The systems we put in place now have an impact into the future. We pioneer sustainable logistics for a changing world.

Lufthansa Cargo

CO2-neutral air freight – that is our goal.

Company

With a turnover of 2.8 billion euros and a transport performance of 6.5 billion freight tonne kilometers in 2020, Lufthansa Cargo is one of the world's leading companies in the transport of air freight.

Challenge

Significantly lowering CO2 emissions in freight transport – with the help of sustainable, alternative fuels and innovative technologies in the air and on the ground – is one of our greatest tasks.

Lufthansa Innovation Hub

Sustainability will be the key differentiator for mobility in the future.

Company

The Lufthansa Innovation Hub (LIH) is the digitalization spearhead of the Lufthansa Group and connects the world's largest aviation group with relevant players in the global travel & mobility tech ecosystem to create and capture value beyond flying.

Challenge

Compensation, efficiency & transparency. The LIH is working on innovative digital business models to make future travel more sustainable.

ONOMOTION

Rethinking urban logistics for healthier cities

Company

ONOMOTION is a European tech company based in Berlin. Their vision is to improve the quality of life in cities by rethinking urban logistics. The company provides efficient and sustainable logistics solutions through an intelligent network between micromobility, standardized containers, the physical internet, and AI.

Challenge

As a cargo bike manufacturer, the traceability of the supply chain is currently our biggest challenge in terms of sustainability.

time:matters

There is no alternative to sustainable logistics solutions!

Company

We at time:matters are the Experts for High Performance and global Special Speed Logistics and we love what we do! We transport urgently needed spare parts, life-saving stem cells, and important documents by air, rail, and road quickly and reliably from A to B.

Challenge

Becoming carbon neutral – because there is no planet B.
We are looking for the innovation drivers of tomorrow, who are passionate to accelerate sustainable solutions in mobility and logistics.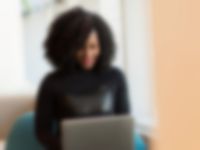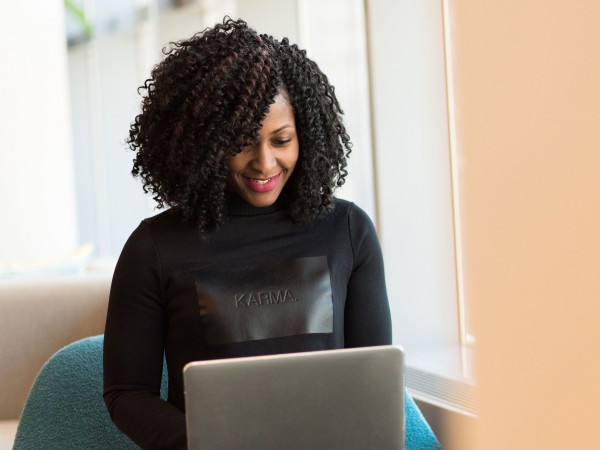 Suitable candidates have finished their Master's degree in business, tech, or any studies related to mobility, transport, and sustainability. First-hand experience in the mobility or logistics space is a plus.
Application
15 October 2021


Start of application process:

Upload your documents via our GMT website. If you successfully pass the first screening, you will receive a link to an online test. You have 5 days to complete the online test.

15 November 2021


End of application process:

Make sure to upload all documents and submit your test, as we will only consider applications that are completed on time.​
Pre-Selection
29 November 2021


Start of the interviews:​

We will conduct video interviews within in the following 3 days. Please ensure to be available during these days.

02 December 2021


Evaluation starts:​

We will review which applicants best fit our program and let you know if you made it to the next round.
Selection
03 December 2021


All invitations to our selection days will be sent out:​

Excited to meet you for assessment day.​

09 December 2021


Assessment Day:​

A whole day where we get to know each other. Learn what we can offer and show what you've got.​

17 December 2021


Finale:​

We will choose 5 talents and send them our offer to join us on the Green Mobility journey.
• 15 Oct 2021 to 15 Nov 2021 Application Period
• 01 Apr 2022 Start of Traineeship
Please upload your documents via our job portal
Applications are closed
Download Checklist
Read carefully through the application summary! Don't let missing information become a showstopper.
How does the Green Mobility Trainee program work?

What distinguishes the trainee program from other trainee programs out there is the collaboration of multiple companies to build one trainee program. As part of this collaboration, you will be offered participation in sustainability projects at the selected companies. The home base, i.e., where your contract and other administration topics will be handled, is the Lufthansa Innovation Hub (LIH). We have applied the shared economy approach to the trainee program, so there is no 'owner' of a trainee. The LIH acts as a host and assigns you to a project with a company of your choice for 6 months. The trainee Program runs for 24 months, so overall you have the opportunity to collaborate with a maximum of 4 different companies over the course of the traineeship.

How many companies participate and what does this collaborative approach mean for me and my traineeship?

6 companies participate in the program. All participating companies submit exciting projects that are linked to Sustainability efforts they are currently pursuing. The LIH will collect these projects and will share with you the available options in advance.

Can I choose my projects?

Each trainee will get the chance to review all submitted projects a 6 to 8 weeks before the starting period of new projects. You can then indicate your 3 priorities for each assignment period. We will guarantee that you get your priority project at least once. For the other 2 projects we will try our best to consider your priorities in coordination with the companies, however, we cannot guarantee you will receive all your priorities. However, from our experience we could always find a good solution for all parties involved.

What will I earn during the trainee program?

The annual salary is 48.000€/year

How many vacation days will I have, and can I choose my vacation without any limitations?

You will receive an annual leave of 24 days per year. From our experience, vacation is best taken between project periods, to ensure easy transition at the end or before the start of each project.

Is there a guarantee of employment after the program?

Unfortunately, there is no contractual guarantee. However, since you work very closely with many companies, you have a greater chance that offers will be made following your projects.

Who can apply for the program?

Basically, everyone with a Master's degree. It is important that you have a Master's degree certificate at the beginning of the program. Until then, a confirmation from the university about your study progress is sufficient.

What is the application process for the Green Mobility Traineeship?

You will need to complete an online assessment. This is a standard intelligence test. You can find examples of the task types on the be-lufthansa.de website.

When will I be informed about the online test result?

We will wait until all applicants have taken the online test and then get back to by 23 November 2021 with an invitation to the video interview if the online assessment was successful. By 26 November 2021 at the latest, everyone who participates in the video interviews will have received invitations.

How can I prepare for the video interview?

The goal is to get to know each other. Give us insights into who are you as a person and into your motivation why the traineeship is exactly what you want to do. Naturally, we also want to give you the opportunity to get to know the program and the different companies so feel free to bring in your own questions. You will receive information prior to the interview with more details about the program and the company representatives you will talk to.

How can I prepare for the selection day?

We want to get to know you and we want you to get to know us on that day. The best way to get to know us is to tell us authentically who you are. We are not interested in what is on your CV, but in the person behind it. Do you have special interests, are there topics you're passionate about, do you have certain attitudes and convictions, what inspires you? You are most convincing when you know yourself well.

Which company decides in the end who is accepted from the applicants?

All participating companies have the opportunity to participate in all stages of the application process. On the selection day itself, all of them are represented and decide together which Trainees will be accepted.